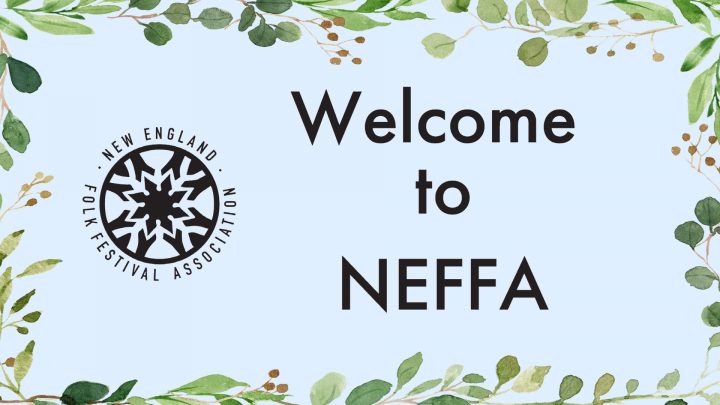 Videos of live Zoom recordings, community videos, ritual dance videos, and commissioned massive jams are all now available for viewing from the NEFFA Videos Quick Start page at videos.neffa.org. There is also a new introductory video demonstrating how to use the archive and how to find, share, embed, download, and search for videos from past Festivals, Ralph Page weekends, and NEFFA Live Online concert series.
Videos are hosted in the NEFFA Video Archive at vimeo.com/newenglandfolk. You are encouraged to link to them for your own use from this long-term archive. Videos can be screened directly from the archive at high resolution (1080p/720p). For questions about NEFFA video, please review the Quick Start at videos.neffa.org or contact program@neffa.org.
Volunteers Needed for Digital Programs
NEFFA is seeking additional volunteer support to manage our growing digital footprint. If you have experience in videography, photography, photo and/or video editing, web design and development, and/or social media, please contact volunteering@neffa.org.
Come enjoy the Festival all year long at your leisure! Visit videos.neffa.org.
________
Lynn Noel
NEFFA Program Chair
program@neffa.org