The Festival will be at the Best Western Royal Plaza Hotel & Trade Center in Marlborough, MA.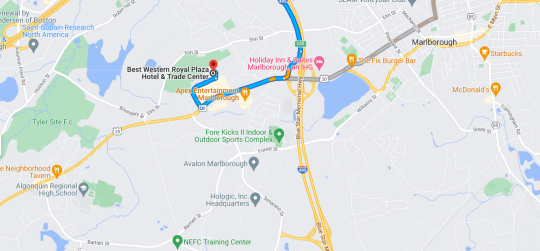 Driving instructions: Follow I-495 to US-20 W/Lakeside Ave in Marlborough. Take exit 63B from I-495. Follow US-20 W .8 miles, turn right onto Royal Plaza Drive .4 miles to your destination.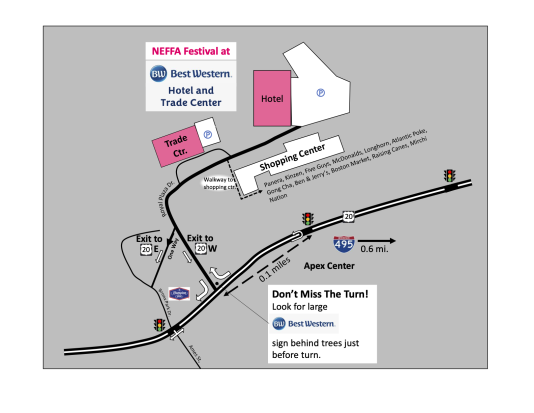 Here's information about the Festival site.