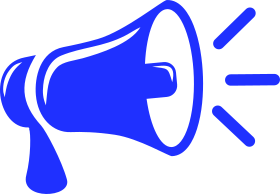 When NEFFA faced questions about whether to hold an in-person Festival in 2020 and 2021, the unfolding health crisis made the decision to offer an online event straightforward. The situation is much more ambiguous and complicated at this point. After careful consideration, NEFFA has decided that we will once again offer an online rather than an in-person Festival in April 2022. Many factors went into the decision, and we pursued a long and thoughtful process to get here.
We appreciate that many of you are ready to get together face to face, whatever constraints we might put in place for the event. We are all feeling the pain of this extended separation. We know how dancing, singing, and playing together make us happier and healthier. This has been a wrenching decision.
We very much appreciate the prompt and thoughtful responses to our survey this past week. People have very strong opinions about the NEFFA Festival and about protocols for handling the pandemic situation safely. And many of those opinions are in stark opposition. It's painfully clear that, no matter how we proceed—pivoting to online again or having an in-person Festival, implementing any or all of the safety protocols we have been exploring—some people will be unhappy with our choices. We want any gathering we offer to be joyful and to build connections. We are concerned that a large-scale in-person event at this point has the potential to be stressful and divisive. NEFFA's mission is preserving folk traditions and building community.
One of the things that makes NEFFA so special is that such a large and well-organized event emerges from the efforts of volunteers. Many, many people put an incredible amount of time and effort into making the annual Festival happen, all for the reward of gratitude, goodwill, and being part of an amazing team. We took a hard and specific look at the protocols we felt we would need to implement in order to hold a "safe" Festival. We were facing a lot of extra work and stress for everyone involved, and we might have been putting volunteers into uncomfortable situations. Adding that to the extra complexities of a site change—particularly a shift from a school venue to a hotel—was a lot to take on all at once. We feel our mission is best served for now by building on last year's successful online event.
We know that for many of you, an online Festival won't work at all, while some of you will be delighted. Over 1000 of you participated in our April 2021 event, and it felt more like a vibrant NEFFA gathering than we had believed possible. It is something we're excited to be able to offer, and we're very much looking forward to it.
In addition, we are hoping that the work we have done developing possible policies for a safe Festival will help us start up our regular dances again. And we'll consider other, smaller-scale ways we might invite people to gather, to begin to rebuild the sense of community we value so deeply.
We will be back, and we will adapt. It may take some years for the Festival to feel like the freewheeling affair it did before 2020, but we are absolutely committed to gathering in person as soon as we feel we can. The world is adjusting and learning, and with time, we will all have a better understanding of how we can safely gather to do the things we love to do. We're just not there quite yet.
Feel free to reach out to president@neffa.org, if you have suggestions, questions, or concerns. We're grateful to you for hanging in there with us, and we're eager to see you in person, when the time comes. Meanwhile, we invite you to gather with us online at our monthly concert series. We look forward to welcoming far-flung friends at the online Festival and planning for smaller reentry events in 2022.
– Janet Yeracaris, NEFFA President