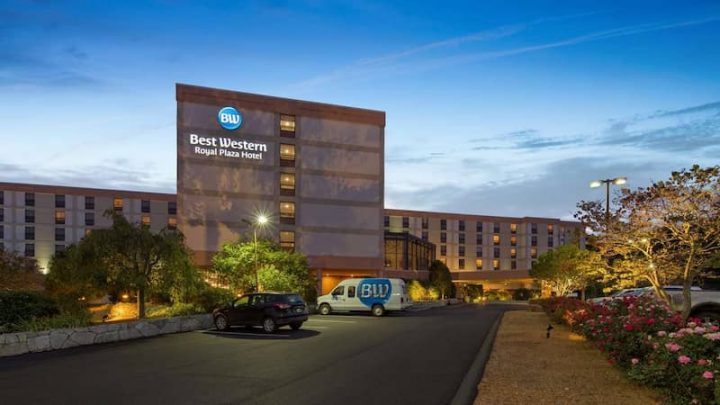 After more than half a century of holding the NEFFA Festival in high school facilities (with a variety of schools and community halls before that), it is time for a change of venue. The next Festival will be held April 21-23, 2023, at the Best Western Royal Plaza Hotel and Trade Center in Marlborough, Massachusetts. The difficulties involved in renting school facilities have been mounting for many years, so when we were not able to use Mansfield, and then had two years of online Festivals, we took some time to consider and re-envision our annual flagship event. For a variety of reasons, we have decided that now is the time to try a hotel.
It will be different, no question. Some things will be easier and better, and some changes will require more adjustment. We know how the NEFFA community works: we'll do our best to organize things this year, and then crowds of folks will descend for the weekend, poke into every corner, and give us helpful suggestions for future years. (We really do read those evaluation forms!) This is a big transition, and it has not been an easy decision, but we trust you'll work with us as we build a thriving Festival at this new location.
To answer a question I'm sure many of you will ask: yes, the hotel comes with on-site rooms for the weekend. Booking as many rooms in our host hotel as possible under the NEFFA contract will help us, financially and logistically, and rooms reserved through NEFFA will be cheaper for guests. We'll keep you posted, but room sales will likely open up in October. (There are several other hotel choices nearby, as well.)
The pandemic is still a huge variable, of course, but we have COVID-19 policies in place to help ensure that an in-person event in April 2023 will be safe. We are eager to start planning, and we can't wait to gather our community in person for a joyous NEFFA Festival!
Janet Yeracaris