Sue Rosen – Dancer, caller, leader, choreographer
I have been dancing my whole life. After discovering country dance (Contra dance and Squares, English Country Dance, Morris and Sword dance) as a young adult, my love of dance became a central part of my life. Years later, with the encouragement of some important people in the dance world, I took up teaching and calling dances, and writing contra dances.
Over the past thirty years I've had great fun leading country dancing (American, English, family dances and parties) throughout New England, across the country, and in Europe, working with so many incredibly talented musicians along the way. The best part remains meeting new people, making great friends, and seeing the smiling faces on the dance floor.
I've had the pleasure and satisfaction of organizing dance events, camps, and festivals for over 40 years for the New England Folk Festival Association, the Country Dance and Song Society, Country Dance Society (Boston Centre), and the monthly contra dance and potluck dinner in Carlisle, Massachusetts.
In 2005, Becky Hill, caller and choreographer from Cleveland, Ohio, and I collaborated in publishing The Rosen Hill Collection, a book of our dance compositions. It has been gratifying to hear that a number of my dances have become favorites around the contra dancing world.
Will Mentor
Will Mentor is a contra and square dance caller from Northern Vermont known for his clear teaching, upbeat wit, and relaxed stage presence. He loves to choreograph evenings with a variety of dances and tempos that at times surprise and always delight, all the while keeping intact his guiding principle as a caller: "It's about the dancers!"
Bill Olson
Bill Olson, calling the Welcome Dance Friday Night, started square and contra dancing at the Tuesday night square dance at the International House at the Univ. of PA. That was around 1977. He moved to Maine in 1984 and started playing in a little band. We did some contradances and one day the caller didn't show up…familiar story? The rest, as they say, is history. Caller, musician (guitar & bass), dance composer, Bill hails from Maine but has traveled extensively delighting crowds of dancers wherever he goes. We are pleased and excited Bill is coming to the Ralph Page Dance weekend.
Donna Hébert and Max Cohen
Donna Hébert is a Franco-American fiddler whose mother performed as a singer and banjo player in the 1930s and '40s. Donna began playing fiddle in 1972 for Dudley Laufman's Canterbury Country Dance Orchestra and went on to found both the contra dance band Yankee Ingenuity in 1975 and Indie Award-winning female band Rude Girls in 1985. In 1973 she met Louis Beaudoin and Gerry Robichaud, who mentored her Québécois and Acadian fiddling. Donna plays internationally Mist Covered Mountains, a Franco-American and Celtic trio with her daughter, singer Molly Hebert-Wilson and guitarist Max Cohen, multi-instrumentalist Rob Pruyn-Bush, drummer Alex Bell and mando player Noam Berg. Donna also co-directs The Great Groove Band at Old Songs and Philadelphia Folk Festivals every year with daughter Molly and directs Fiddling Demystified for Strings workshops at music schools and colleges. An eight-time Master Fiddler with the Master-Apprentice Program in the Folk Arts in four New England states, Donna was named a 2008 Artists' Fellow in the Folk Arts by the Massachusetts Cultural Council. She is the publisher and author of the Fiddling Demystified for Strings series of instructional materials and has many recordings available at fiddlingdemystified.com.
Max Cohen's natural humility hides an amazing talent. An accomplished guitarist, Max balances tremendous sensitivity with driving rhythmic power. As an accompanist, "He's as trustworthy as they come," says fiddler and music partner Donna Hébert. Their co-written air, Raven's Wing, is in the Séamus Connolly Collection of Irish Music at the Boston College Libraries.
His new 3 Ravens partnership with Lui Collins, poet Jane Yolen, and Donna particularly showcases Max's guitar as he weaves poems and tunes together seamlessly. Yolen has full confidence in him: "We know we are in the best of hands when Max is in the band."
Max has coached youth performances with the Great Groove Band at Old Songs and Philly Folk Festivals since 2008. He's also played guitar on numerous recordings, as well as producing eight of his band and solo recordings.
His solo guitar CD In the Wood was released in 2010 and he and Donna released an instrumental CD, Orange on Blue in 2012. He performs with Celtic band Mist Covered Mountains and with Renaissance Faire band Misfits of Avalon
A studio musician, producer and engineer, Max works in rock, children's music, country, traditional folk and singer-songwriter genres.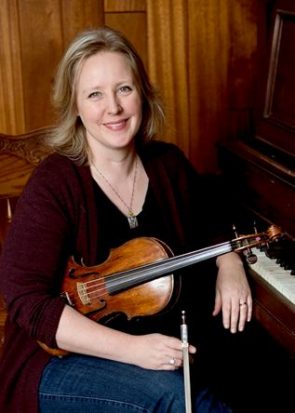 Gretchen Koehler
Gretchen Koehler grew up in the musical melting pot of New England and has an atlas of musical styles at her fingertips. Her left hand boasts a fierce Irish brogue, her bow arm provides a distinct American Old Time drive while her feet hammer out accompaniment on the floorboards in typical Québecois style. She was inducted into the North American Fiddlers' Hall of Fame (NY State rep.) and was honored with a Heritage Award from Traditional Arts in Upstate New York (TAUNY) for her work preserving the region's musical traditions. She weaves her fiddling into a range of other styles of music, an ability that's been highlighted by her collaborations with jazz pianist Daniel Kelly. Their duo, "Koehler & Kelly" combine traditional Irish fiddling with jazz piano. Their debut CD, The Waxwing was featured on NPR's Thistle & Shamrock- Best New Sounds.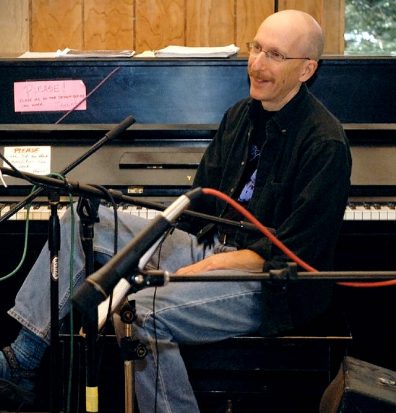 Bruce Rosen
Bruce has been part of Boston's contra and English country dance community since the mid-70s as a dancer and musician. His rock solid piano and guitar accompaniment is sought after by many of New England's best contra dance musicians. Bruce also plays piano for English country dancing, appearing frequently in Jamaica Plain (MA), as well as other New England venues. As part of Boston's traditional music scene, he plays guitar at Irish sessions and in performance with the West Newton Ceili Band, and drives the rhythm at Old Time music jams on the banjo ukulele. In the early 90s, Bruce took up the button accordion, and has played for the Pinewoods Morris Men, Ha'Penny Morris, and the Commonwealth Morris Men. Bruce has collaborated on four recordings of New England contra dance music.
Julie Metcalf
Julie Metcalf, fiddler and violist, can often be spotted at contra and English dances in the Boston area, either on stage playing fiddle or on the dance floor. Julie holds a degree in Violin Performance from Berklee College of Music. She has played Celtic chamber music on viola with the Folk Arts Quartet and Mexican music with Boston's Mariachi Palenque. She currently performs with Agnostic Fiddle Insurgency, The Gig Hunters, and The Bone Folders.. Julie is also an accomplished jawharp player; she plays jawharps from around the world, as well as other unusual instruments including the marxolin and mouth bow, in concert with Larry Unger.
Mark Roberts
Growing up during the 1960s and 1970s, Mark Roberts developed a musical taste for folk and Irish music. It's meaningful lyrics, thoughtful meditations and enveloping melodies appealed to the native son who decided to make it his life's work.For the past 25-plus years, Roberts has taken to the road, living and playing contra dance and Irish music from east coast to west coast to keep alive something foreign but with an inherently American flavor.